Yesterday was Kalista's blessing Day.
It was Such a good day.
She started getting fussy the second church started,
but once Tyson picked her up and walked her to the circle,
she quieted down and was good until he sat back down.

I was so glad that she behaved for at least that little part!
haha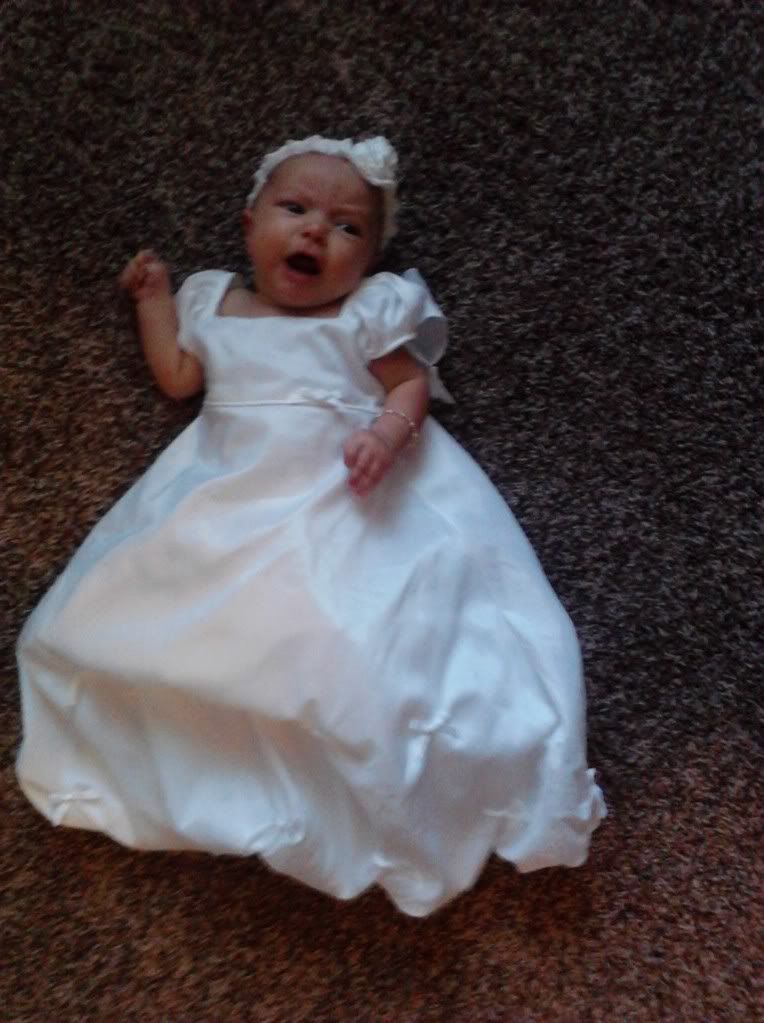 The not so happy girl in her dress.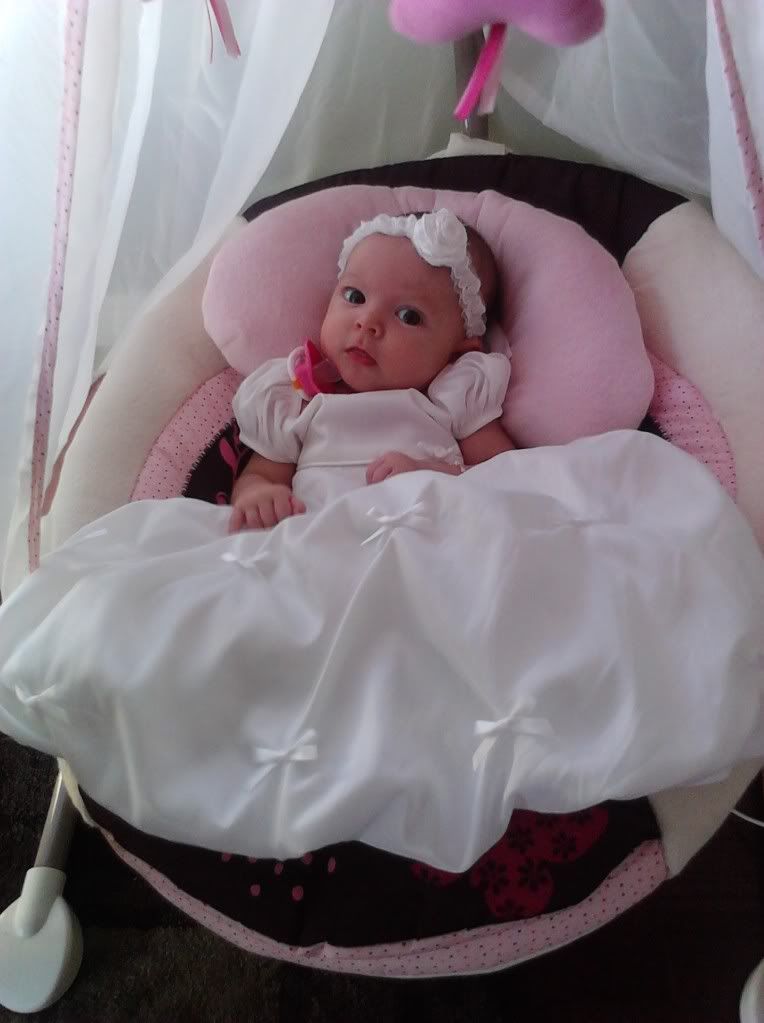 The only way I could get her to be happy for a picture...
was put her in her swing!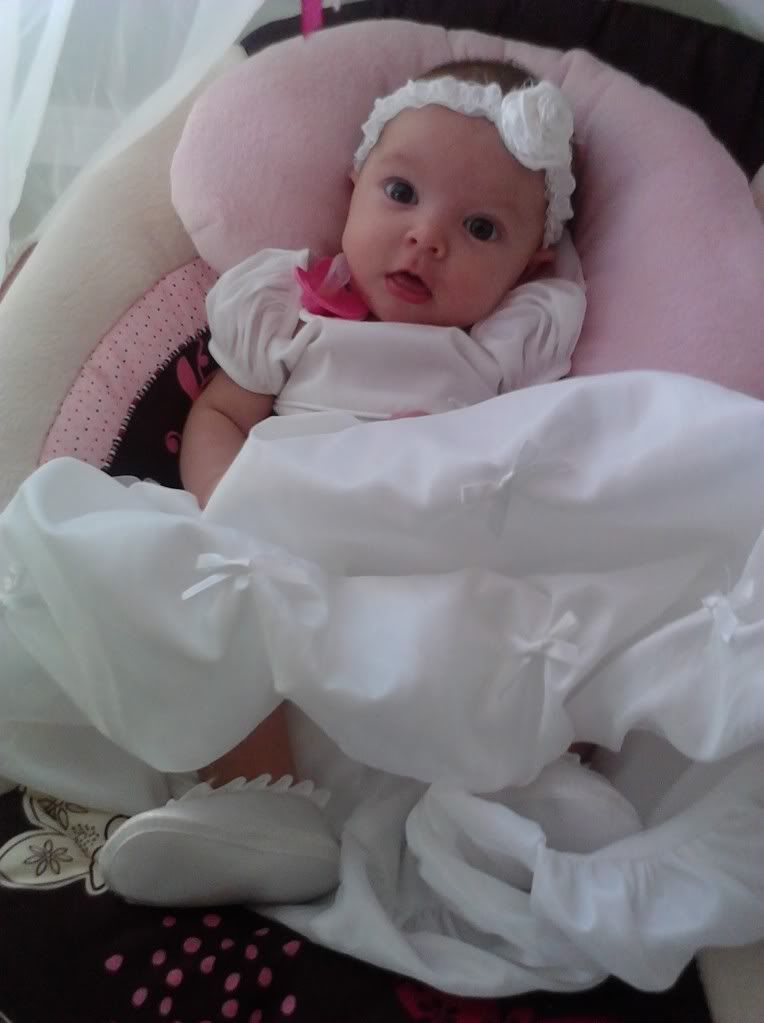 Here are a couple of pictures of her with my Oma
and my dad :)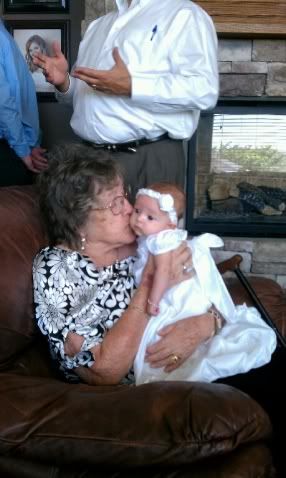 Thanks to my cousin Monique for taking these last two pictures!