Every month she documents her adorable little guys likes, dislikes and accomplishments.
I'm starting it a little late,
but it's better late than never right??
Kalista is 3 months old!
(well, she's 11 weeks...but considering my busy schedule lately, I'm posting this now since I don't know what my week will be like next week!)
Can you believe it? I can't even believe it.
I feel like time has gone by 1000 times faster than it did when I was pregnant with her.
At three months old Kali,
Loves to talk and is constantly trying to have a conversation with you,
Is a huge morning person; it's her happiest time of day,
Is a very light sleeper and wakes up to the slightest sounds,
sleeps best when it is completely silent,
Her smile is by far the cutest thing you'll ever lay your eyes on,
loves to eat and would eat all day long if you let her,
Loves to be in the car and her carseat,
Is a very curious baby. When she is awake, she is constantly looking around and needs a change of scenery after a while,
Loves to be held,
Loves her daddy and wants nothing to do with mommy when he comes home from work,
Loves water, including swimming pools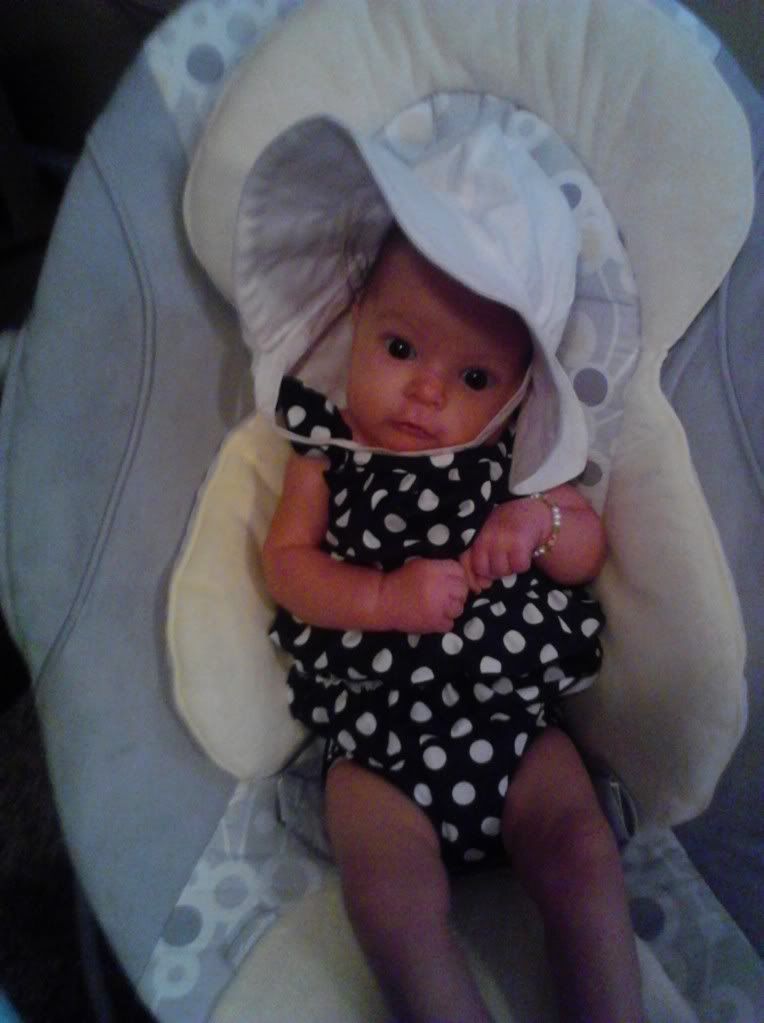 It doesn't matter how upset she is, a bath always calms her down,
Loves being bounced. Pretty sure it helps her acid reflux which is SO BAD as of late.
has a love-hate relationship with her binky
I LOVE LOVE LOVE my little Kalista.
She seriously completes my life.
I don't know what I would do without her.
Anyway,
at her 2 month Dr appointment,
she weighed 8 pounds 14 ounces
and
was 22 inches long.
So,
I'm guessing she's in the 9 pound area now!
We love this little girl!